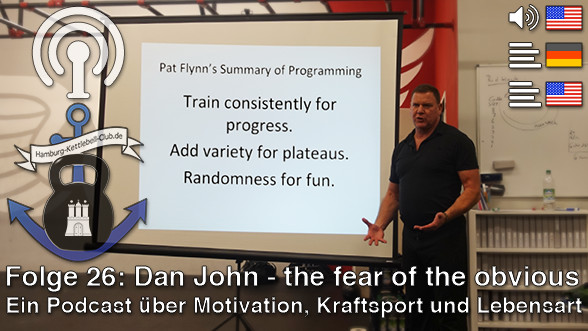 Dan John is a coach, discus thrower and weightlifter. He has participated in Olympic weightlifting, the Highland Games and Weight Pentathlon.
Now he is officially retired, but still has a lot of work to do. He loves his job - coaching - so he is still traveling around the globe to give workshops.
One of the important things in coaching, but also in his private life, is to teach people how to deal with tension. This means that everyone is able to build up tension and to release it. It makes you stronger as a human being.
In his opinion, people have been influenced by the industry so that they no longer want to believe that you can achieve your goals with the obvious things in life.
He will tell me now what the three most obvious things are that he would advise to everyone.